Zadar Outdoor Festival 11. - 13.5. 2018
Zadar Outdoor Festival is a Festival that promotes a sporty, healthy lifestyle in a natural environment through a variety of sports disciplines. It is held in the Zadar region which offers in a relatively small area what many, much larger regions do not have; a blend of sea and mountains, rivers and lakes, towns and rural areas.
The second edition of the Festival will be held from 11 to 13 May 2018 when all visitors will have the opportunity to participate in the following competitive disciplines:
11.05.2018. Zadar Sunset Run 5km and Zadar Sunset Run 10km;
12.05.2018. & 13.05.2018. Zadar Sailing Regatta;
12.05.2018. Zadar MTB Cross Country Race;
12.05.2018. ZOF Olive Island Trail 7 km, ZOF Olive Island Trail 15-20km
13.05.2018. Sea Organ Swim;
13.05.2018. Kayak City Race.
Interested individuals can apply to any discipline individually, or even in multiple disciplines, if they so wish. Applications for all disciplines are open at early bird rates until 01.02.2018. All participants have the opportunity to win rich prizes including a multi-day stay in 4 * hotels.
In addition to competing disciplines, yoga, parkour and slackline workshops will be available to all interested parties.
Of course we also have a couple of surprises that we will not reveal for now ...
We are waiting for you in Zadar and in the region - your adventure playground!
Activities
Zadar sunset run 5 km 60,00kn (€8.11)
Zadar sunset run 10 km 90,00kn (€12.17)
Zadar Sailing regatta 840,00kn (€113.59)
Zadar MTB Cross Country Race 120,00kn (€16.23)
ZOF Olive island Trail 8,7 km 75,00kn (€10.14)
ZOF Olive island Trail 20 Km 120,00kn (€16.23)
Sea organ swim 90,00kn (€12.17)
Kayak City Race 120,00kn (€16.23)
Kayak City Race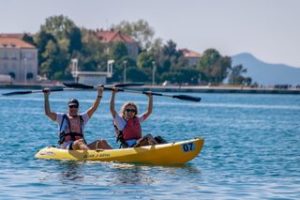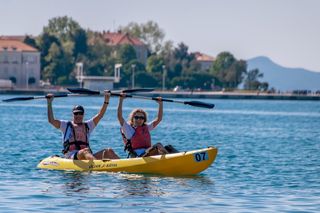 Zadar Sunset Run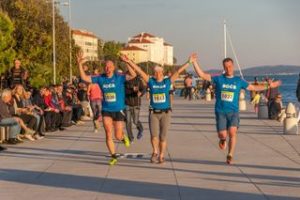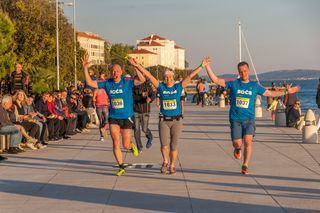 MTB Cross Country Race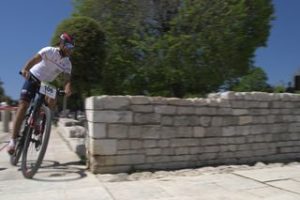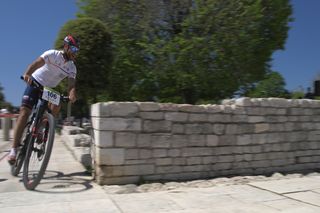 MTB Cross Country Race