Zadar is town of turbulent history and rich cultural heritage, in same time in harmony with many contemporary architectural ideas that formed new identitiy of this beautifull city. When you are on your way to search for ideal holiday accomodation, history and cultural monuments, local cuisine and delicasies, contemporary attractions, excursions to national beauties, relaxation activities or just curios why so meny people rate it excellent, don't miss to come.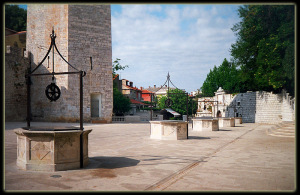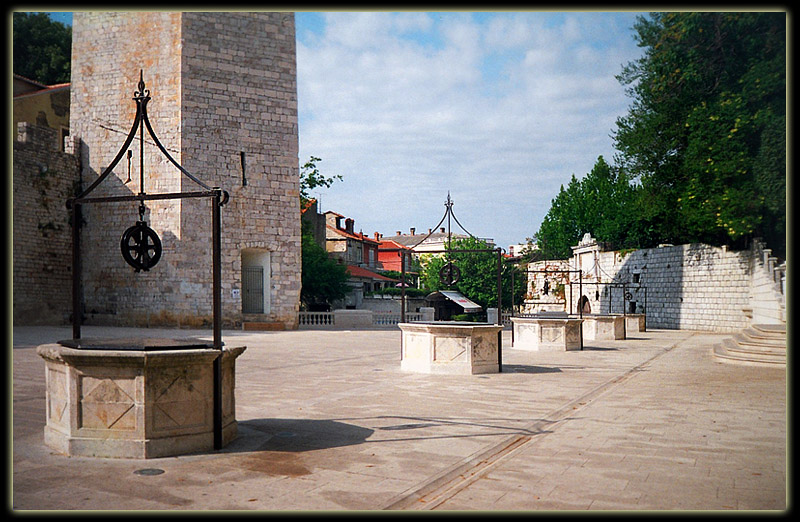 Take your oportunity to walk old town streets of this 3000 years old town full of the archaeological riches of ancient and medieval times. Every step on it's stone streets is walk through history, when tired, rest on Roman Forum remainings in front of St. Donatus church from 9th century, the largest pre-Romanesques building in Croatia.
Variety of sounds, flavours, images flood narrow streets during day and evening where lot of restaurants, coffee shops, gelaterias are situated. Get familiar to local cousine and amenites, visit concerts, museums, monuments.
City of Zadar can easily be reached from air, land or sea. It has excellent traffic infrastructure, local airport is connected with number of European destinations, other destinations are richable via Zagreb and Split. There is a fast and modern highway to Zagreb, Dubrovnik and Rijeka. A ferry port with large number of domestic and international ferry lines, cruiser boats port and large number of yacht marinas reflect coherence of local population and sea. Getting to Zadar with boat gives a magnificiant view of the whole city, making this experience memorable.
Well situated in center of adriatic, nowadays Zadar is administrative, cultural and political center for about 100.000 habitants. Untouched nature, number of islands, 3 nature parks and 5 national parks in vicinity are clasifying Zadar in top of Croatia tourist offer.
Welcome to Zadar!
Dalmatian Peka
Baking dishes on open fire, except that it results in a specific food flavor, is linked to the ancient concept of fireplace as the center of each home. Baking meals under the bakery is a traditional way of preparing meals in this area, and the food is actually half cooked, half boiled in it's juices. Enjoy scented veal, lamb, bacon or sea specialties like octopus, it is best with the warm domestic bread.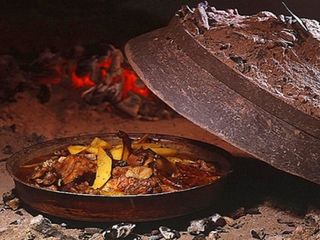 Brudet
Brudet is one of the most popular seafood dishes in Dalmatia. This is basically a fish stew, but there are countless ways to prepare it because every Dalmatian family changes its basic recipe in its own way. To prepare brudet, you only need a few hours to cook fish with a bowl, tomato sauce and spices, and then use it with palent.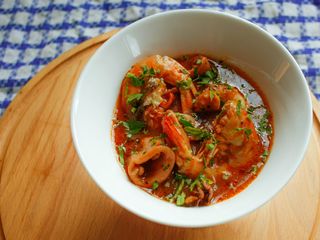 SO WHAT TO DO WHILE YOU ARE IN ZADAR?
COME DINE WITH US, MAKE A RESERVATION
Visit to the country or the area is certainly not complete unless you meet the autochthonous food. Tastes, smells and colors are often what we remember most, so the hosts always make every effort to bring good memories. Dalmatian cuisine is actually Mediterranean cuisine with numerous influences of different cultures intertwined throughout the history of this region, abundant with fish and seafood, fresh vegetables and meat of animals raised in nearby farms. Do not forget to accompany the meals with local wine, some of which are exquisitely exceptional.